This week: Shooting claims a local man; inside a nursing home battling COVID; and more
Recent stories
Everyone knows that nursing homes have been hit hard by COVID-19 over the past year and a half, as the virus is especially deadly to older people or those with certain medical issues. But people in long term care have lost more than their health: They've also faced isolation and diminished quality of life. Staff at nursing homes have also had a tough year. Here's a look at how that has played out in a local facility.
Almost 70 years ago, a 10-year-old's fascination with knives led to a hobby that turned into a lifelong business. Read about how he quietly built a far-reaching reputation from a small shop near Greenwood.
This week Seaford was set to vote on a new abortion ordinance amid the controversy over a new Planned Parenthood clinic coming to t0wn. Here's why the city has set aside those plans — for now.
An environmental group is continuing its opposition to a new biogas facility near Georgetown, filing an appeal over the county's decision not to let the permit lapse. The facility would use chicken litter to generate electricity.
And a reminder, those reading this newsletter on the website can sign up free for email delivery. This is part of the scheme to bypass our Google and Facebook overlords and go directly to readers. By emailing their Gmail accounts. Oh, well, baby steps.  
In other news
A Felton man was killed in a drive-by shooting at a Dover party on Sunday, Delaware State Police say. Brenden Harmon, 22, was among a number of people outside a home on Nathaniel Mitchell Road hit by gunfire from a passing vehicle. Five people were taken to the hospital. Harmon was pronounced dead; two other men, 25 and 19, were reported as being in stable condition, which just means their condition wasn't changing; a 25-year-old woman was taken to Christiana Hospital in critical condition; and a 19-year-old woman was treated and released, according to police. The News Journal reported that Harmon was originally from Harrington and graduated from Lake Forest High School. Police didn't know how many people were in the vehicle, and have not announced any suspects.
Route 13 will go down to one lane in Seaford starting Oct. 18 for rehab work on the bridge over the Nanticoke River. It's a major overhaul: The project is anticipated to last until December 2022. DelDOT said it will maintain access to local businesses and homes throughout the process.
One of the area's major fall events is back, with the 31st annual Sea Witch Festival scheduled for Oct. 29-31 in Rehoboth Beach. Like pretty much everything else, it was canceled last year because of COVID. Estimates are a bit vague on crowd size at past events, which has been reported at "tens of thousands" or more than 100,000, but in any case it's a major draw. Highlights include the parade and costume contest, which shuts down Rehoboth Avenue on Saturday; a kids corner with magic shows and more; hayrides; pony rides on the beach; a costumed dog parade; a lot of live music; and bobbing above it all the iconic giant witch's head balloon. The event coincides with trick-or-treating at Dewey Beach (6:30-7:30 p.m. Friday, Oct. 29) and Rehoboth (6:30-7:30 p.m. Saturday).    
A Johnny Cash tribute act is coming to the Milton Theatre. Boy In Black, featuring Anthony Caserta in the role of Cash, started years ago when Caserta was only 12. Being a tribute artist takes a bit of hubris — you've got to hand it to those who make a living covering artists who won renown for their special voices and performing abilities. You've also got to admire someone who would try to imitate Johnny Cash's deep voice at age 12. A perusal of YouTube shows that Caserta does a pretty mean Cash impression, although he doesn't hit those low notes with quite the same resonance and depth (who could?). But those who like Cash's music may enjoy hearing his hits Saturday, Nov. 6 at 8 p.m. at the theater. Find ticket information here.
This article from the Atlantic caught my attention: It's a compelling story that captures the plight of local newspapers that fall into the hands of media chains like Gannett. Elaine Godfrey, a staff writer for the Atlantic, tells of the decline of her hometown paper, the Hawk Eye in Burlington, Iowa. It's well worth a read and underscores some of the reasons behind the founding of The Delaware Independent and other new media startups.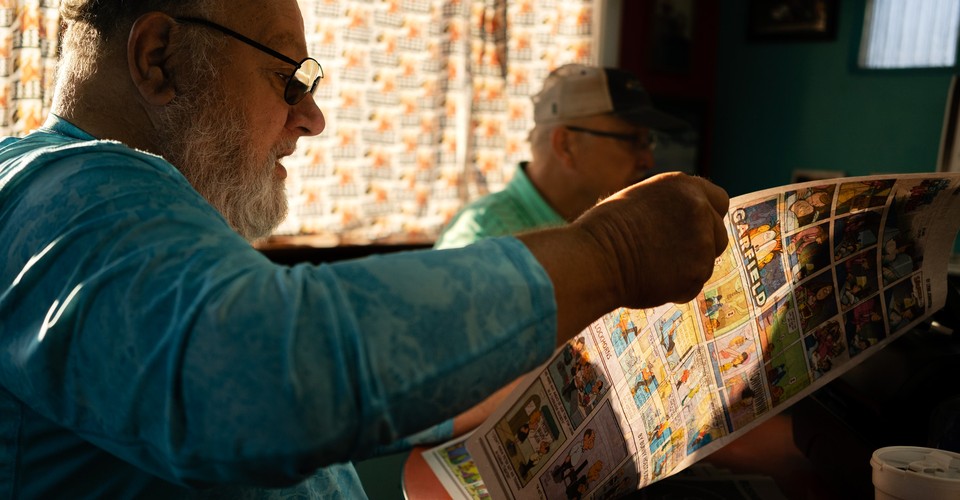 Reminders:
The annual "I Love Lake Forest Day" is Saturday, Oct. 16 at the high school stadium on Killens Pond Road in Felton. Admission is free and the event includes inflatables, a petting zoo, arts, crafts, face painting, games, vendors, band and chorus performances, sports displays and more. The event runs from 10 a.m. to 2 p.m. with a rain date of Saturday, Oct. 23.
The Milton Theatre is holding its annual Zombie Fest on Saturday, Oct. 16, from 4 p.m. to 9 p.m. Find more information and get tickets here.